If you have precious childhood memories of toys like Barbie, Papa Smurf or My Little Pony, you may want to look away now. You cannot un-see these sculptural homages to the tiny figurines.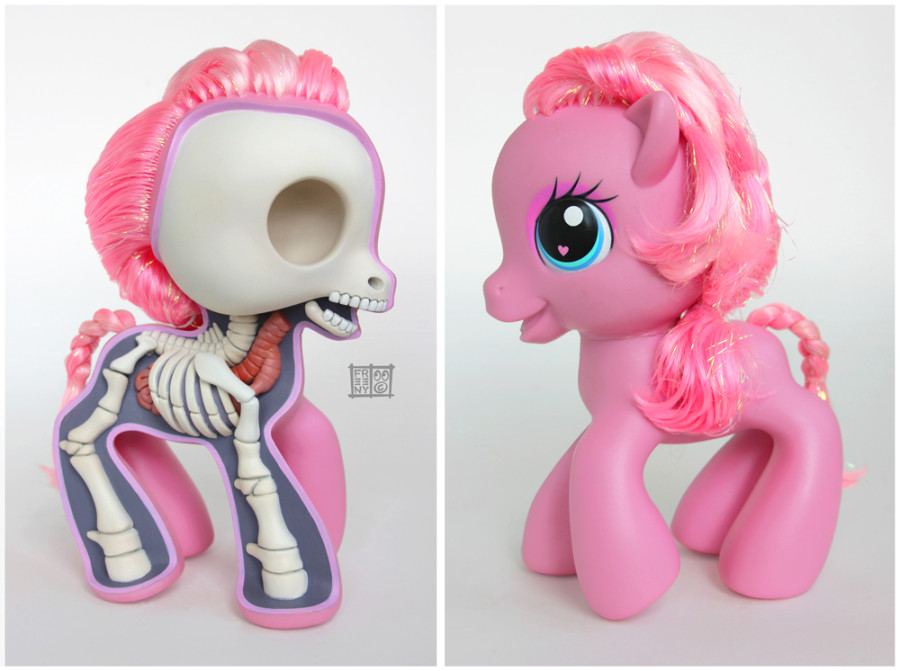 The clever and slightly horrifying versions of your favorite toys are the work of Jason Freeny, a Maryland-born designer who transforms a Lego man and Hello Kitty into dissected copies of themselves. Slice and exposed, Freeny's sculptures show the skeletons and internal organs you never knew the plastic characters possessed.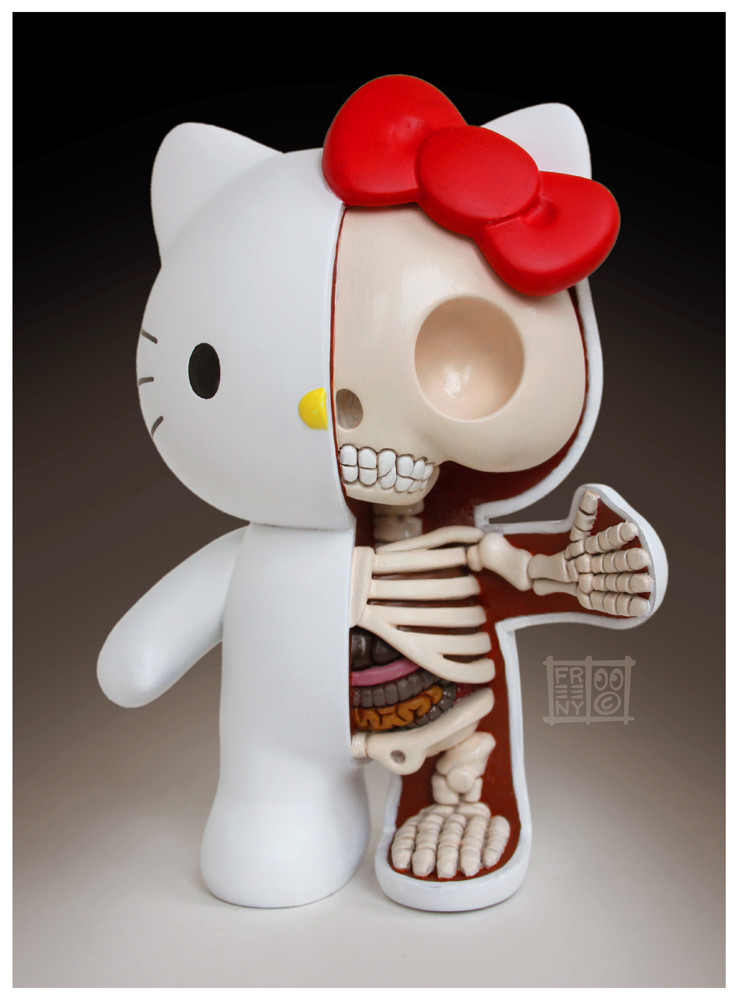 "I created these sculptures to discover what these characters look like inside, specifically the grotesque skeletal systems," Freeny explained in an interview with The Daily Mail. "It's always great fun designing them because I think it makes the characters feel a lot more life like when they've got a full body rather than being a hollow plastic shell."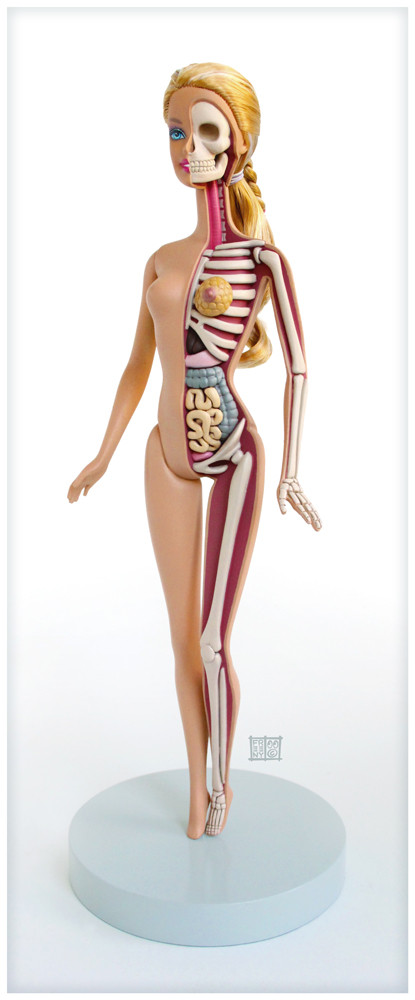 Whether Freeny's sculptures — which fetch around $1,000 to $8,000 each — satisfy your morbid fascinations or sufficiently disturb you, we guarantee you're finding it hard to peel your eyes away from the bizarre creations. Scroll through a preview of the series here and let us know your thoughts on the work in the comments.