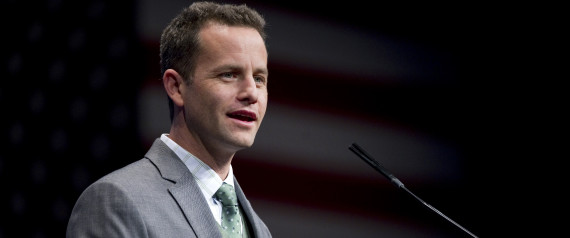 Actor Kirk Cameron is urging Christians to celebrate a holiday many fundamentalists shun: Halloween.
"When you go out on Halloween and see all people dressed in costumes and see someone in a great big bobble-head Obama costume with great big ears and an Obama face, are they honoring him or poking fun?" the former "Growing Pains" star asked the Christian Post.
"They are poking fun at him," he said. Then, he added:
"Early on, Christians would dress up in costumes as the devil, ghosts, goblins and witches precisely to make the point that those things were defeated and overthrown by the resurrected Jesus Christ. The costumes poke fun at the fact that the devil and other evils were publicly humiliated by Christ at His resurrection."
Cameron said the "real origins" of Halloween were related to All Saints Day and All Hallows Eve. However, according to anthropologists, the true origins of Halloween go back about 2,000 years to the Celtic holiday of Samhain, which celebrated the end of the harvest season.
Ancient Celts believed the day marked the beginning of winter, a time of year when ghosts returned to earth to wreak havoc on their crops and possess the living. To combat this, the Celts would don animal heads and skins as part of their interaction with the spirit world.
But Cameron claims Halloween is not about death, as often depicted these days, but about life, and he urges Christians to throw "the biggest party on your block" as a way to convert the masses.
"Halloween gives you a great opportunity to show how Christians celebrate the day that death was defeated, and you can give them Gospel tracts and tell the story of how every ghost, goblin, witch and demon was trounced the day Jesus rose from the grave. Clearly no Christians ought to be glorifying death, because death was defeated, and that was the point of All Hallows Eve."
Halloween isn't the only holiday on Cameron's radar. Next month, he's releasing a film called "Saving Christmas," aimed at restoring religion to the holiday.