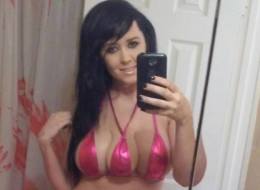 ]
Jasmine Tridevil's site is linked to a woman who was charged with fraud in the past. Snopes also reports that Tridevil's domain is registered to Alisha Hessler, who runs a "massage parlor" in Florida called Golden Touch which boasts that it is a "provider of Internet hoaxes since 2014" and a "specialist in massage for three-breasted women."
EARLIER:
A Florida woman reportedly spent $20,000 to get a third boob surgically implanted on her chest in a twisted attempt to look less attractive to men.
"I don't want to date anymore," Jasmine Tridevil, 21, said in a recent radio broadcastwhen asked why she added the extra mammary complete with an artificial nipple and tattoo to resemble an areola.
But she's still proud of the apparent triple nipple.
On her Facebook page, she thanks followers for sharing YouTube videos featuring her swiveling her hips in a tri-cup bikini. She also hired a camera crew to follow her around so she can pitch a reality show to MTV.

She told Real Radio 104.1 that she reached out to more than 50 doctors before one agreed to perform the surgery, though it is increasingly doubtful that the surgery ever happened. The operation reportedly involved taking skin tissue from her abdomen, adding a silicon implant and grafting it between her two, natural breasts.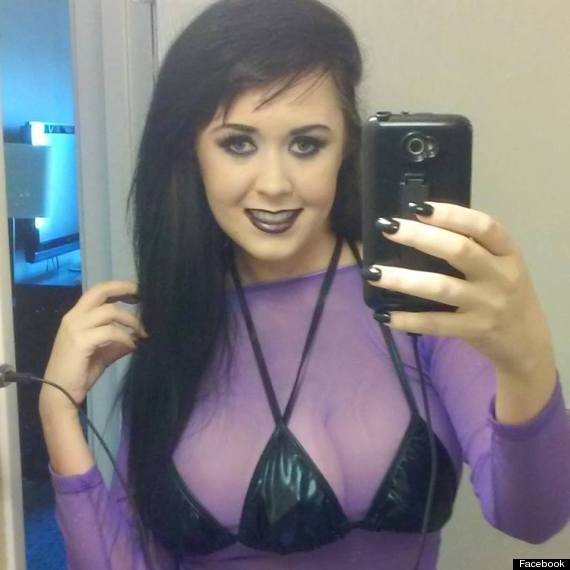 "It was really hard finding someone that would do it too because they're breaking the code of ethics," she said. "But I got a breast implant and a mini implant to make it look like there's a nipple poking out."
Tridevil — a pseudonym — says her parents aren't fond of the surgery.
Even in carnival sideshows, Tridevil's physique would strike many as out-of-this world.
"You couldn't have done that in the early 20th century," Marc Hartzman, who literally wrote the book on American Sideshow, told HuffPost Weird News. "That kind of cosmetic surgery wasn't around. People aren't born that way, and I haven't even seen any sideshow actors with three breasts that I can recall."
Our own HuffPost UK thinks Tridevil may have taking the idea from Total Recall, a film that made one woman with three breasts famous in 1990. And since Tridevil isn't revealing who her doctor is, the site also casts doubt on the boob's authenticity: