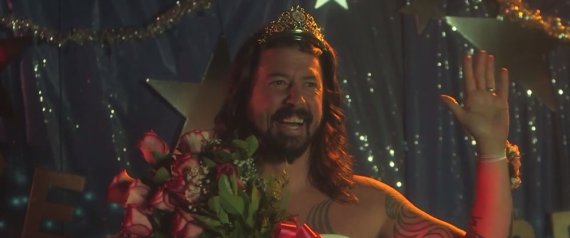 Just when we thought we had seen it all when it comes to the ice bucket challenge, in comes Dave Grohl and the Foo Fighters.
Challenged by the Zac Brown Band, the band gladly complied, but decided to add a little flair to the story. Recreating the iconic prom scene from 1976's "Carrie," Grohl channels Sissy Spacek — but with ice water instead of pig's blood, thankfully. Combining clips from the original film with Grohl's passionate performance, the world has met its ALS challenge match.
Grohl and his band went on to nominate Jack Black, John Travolta, and Stephen King. Watch the fantastic video below.