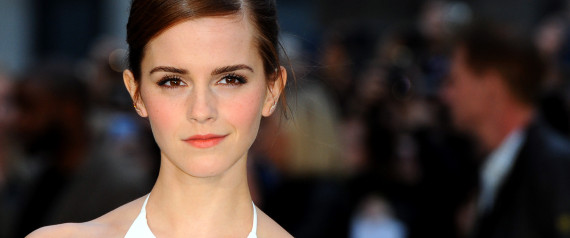 After years of fighting evil on-screen, Hermione Granger is becoming a force for good in the muggle world.
Emma Watson, who skyrocketed to stardom for her role as the witch heroine in the "Harry Potter" series, is using her fame to make the world a more equal place with the United Nations. U.N. Women, the organization's entity for gender equality advocacy,announced Monday that Watson is its latest Goodwill Ambassador. The humanitarian actress will be promoting the HeForShe campaign, which encourages men to speak up about global gender equality.
Watson took to Twitter to express her excitement about the opportunity.
According to the U.N., women face discrimination globally when accessing education, seeking employment opportunities and participating in government. Violence against women remains a chronic issue in developing regions of the world, and women are disproportionately affected by poverty, which hinders opportunity for girls to access education.
Phumzile Mlambo-Ngcuka, under-secretary-general and executive director of U.N. Women, said in a statement that the actress "embodies the values of U.N. Women,"and will play a vital role in engaging young people on the important issues of gender equality advancement in the 21st century.
Watson, a self-identified feminist who graduated from Brown University earlier this year, has long been a vocal advocate for women around the world. This past May, Watson joined the cry for justice on social media, raising awareness on the abduction of hundreds of Nigerian school girls by terrorist network Boko Haram.
"Women's rights are something so inextricably linked with who I am, so deeply personal and rooted in my life that I can't imagine an opportunity more exciting," Watson said in a statement. "I still have so much to learn, but as I progress I hope to bring more of my individual knowledge, experience and awareness to this role."