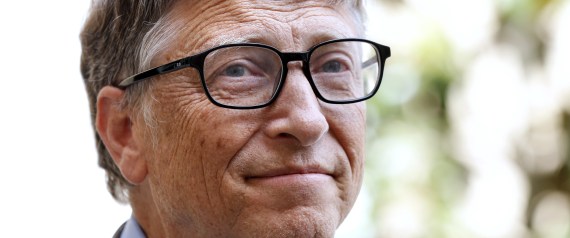 The fight against Ebola has found a deep-pocketed ally in Bill Gates.
The billionaire philanthropist's foundation has pledged $50 million to fight the viral outbreak in West Africa, according to a statement by the organization. The Associated Press noted the donation is the Bill & Melinda Gates Foundation's largest ever toward a humanitarian cause.
The foundation's statement specified funds would immediately benefit United Nations agencies and international organizations involved in containing and treating the virus, allowing them to purchase necessary medical supplies and increase emergency operations. From the foundation's total pledge, $5 million has already gone toward the World Health Organization (WHO), while another $5 million has been allocated for UNICEF efforts in some of the hardest hit regions of Liberia, Sierra Leone and Guinea.
The historic pledge comes a week after U.N. Secretary-General Ban Ki-moon said "the world can no longer afford to short-change global public health," urging international organizations to help WHO raise the approximate $600 million needed for supplies in West Africa.
In a report released Sept. 5, WHO reported the overall death rate of the disease stood at 53 percent. The total number of cases reached 3,944, while 2,079 had died from infection in Guinea, Liberia and Sierra Leone — countries identified as "those with widespread and intense transmission."