There's an incredible chain of tropical islands in the Pacific that is sprinkled with pink, white and black sand beaches, ultra-relaxing luxury resorts, charming countrysides and villages, exotic foods and an enticing nightlife. You know it exists, but you've probably never thought of planning a trip there.
And that's a shame because, as the saying goes: It's more fun in the Philippines — especially when you're on vacation.
While it's true that Manila can feel chaotic and the U.S. government actually has a warning out for travel to the country's southern region, there are still plenty of wonderful sights to see that you're missing out if you're not visiting.
Here are eight really good reasons a trip to the Philippines is the best tropical vacation you could ever dream up.
1. The Sights:
The Philippines is made up of more than 7,000 islands, only 1,000 of which are inhabited. Within those 7,000 islands, there is a mind-blowing collection of natural wonders: more than 1,000 Chocolate Hills, underground rivers and caves, 2,000-year-old rice terraces carved by ancient islanders, pristine beaches with magnificent limestone formations, crazy-colorful coral reefs, one of the world's deepest ocean trenches and more than 20 volcanoes, including the world's "most perfectly-formed volcano."
We can go on, but we'll let its natural wonder speak for itself: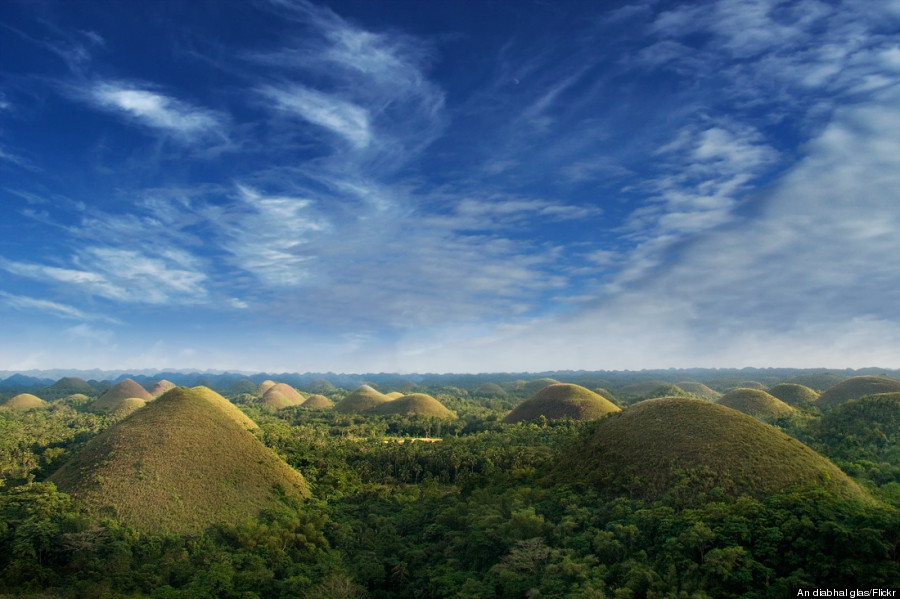 Chocolate Hills of Bohol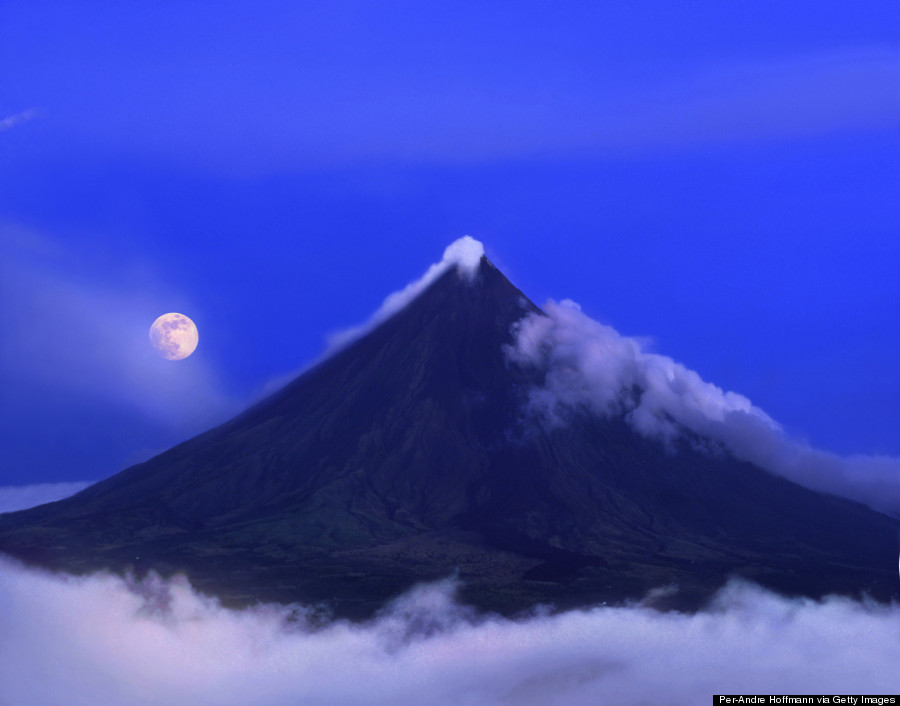 Mount Mayon, The World's "Most Perfectly Formed Volcano"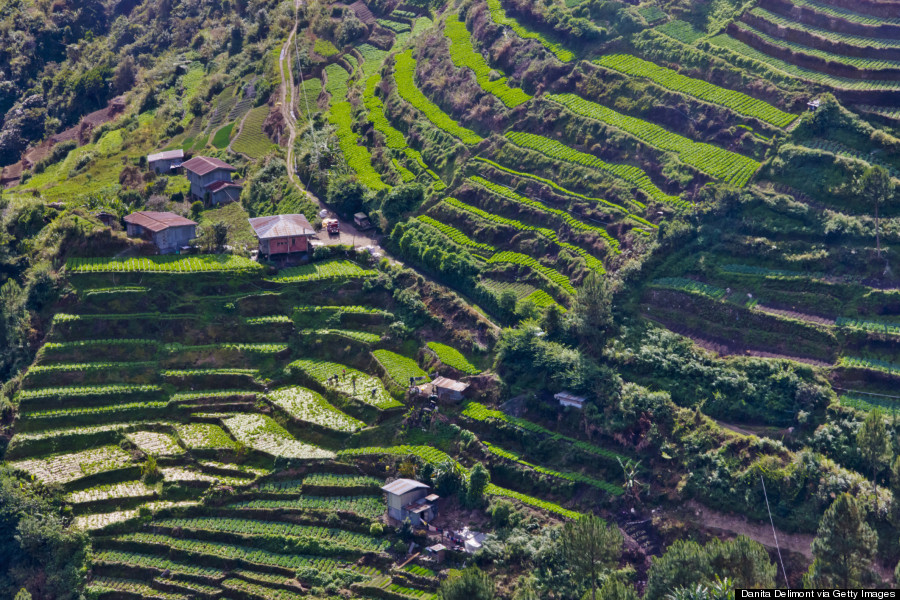 Banaue Rice Terraces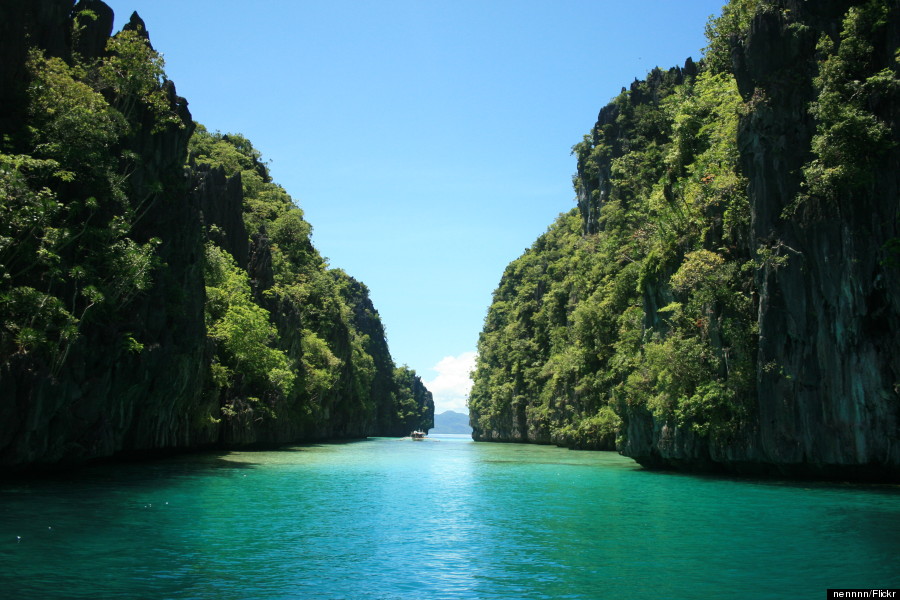 El Nido, Palawan
2. The Food:
OK, Filipino food might not be for everyone, but if you don't try good-quality Pinoy cuisine, you're selling yourself short. Seafood is an obvious staple, as is soy sauce, vinegar, rice, pork and noodles. The tastes can vary from spicy and tangy (try the seafood sinigang), sweet and savory (pork adobo) to crunchy (crispy pata) and even peanut buttery (kare-kare). For dessert, we recommend a tasty deep-fried bananaturón.
For the more adventurous eaters, you can dine on eccentric dishes such as balut — a boiled egg which contains the fetus of a baby duck — and dinuguan (aka chocolate meat) — a stew of pig meat with a pig's kidneys, intestines, heart and other organs cooked in pig's blood.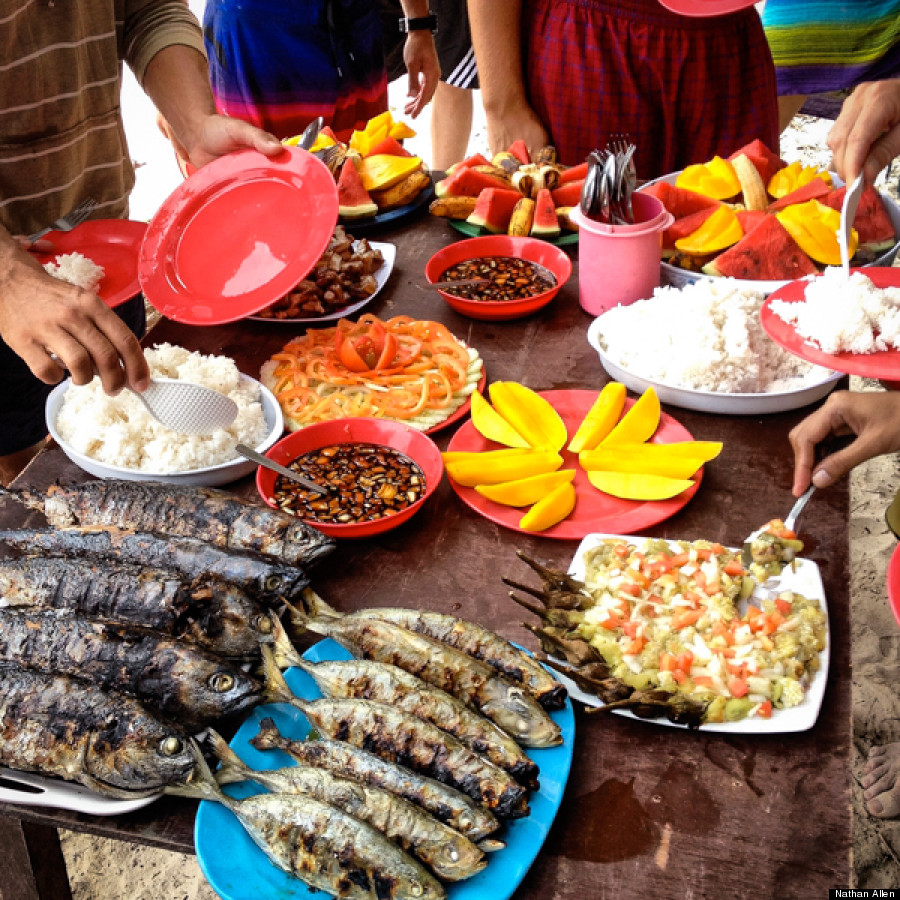 3. The Beaches:
An abundance of shorelines comes with having thousands of islands, and most of the beaches are relatively less tourist-ridden. There arepink beaches, black beaches and blinding white beaches. Some are surrounded by lush green mountains; others, tall rock formations. If you're into it, there's also world-class surf spots. It's the stuff dreams are made of.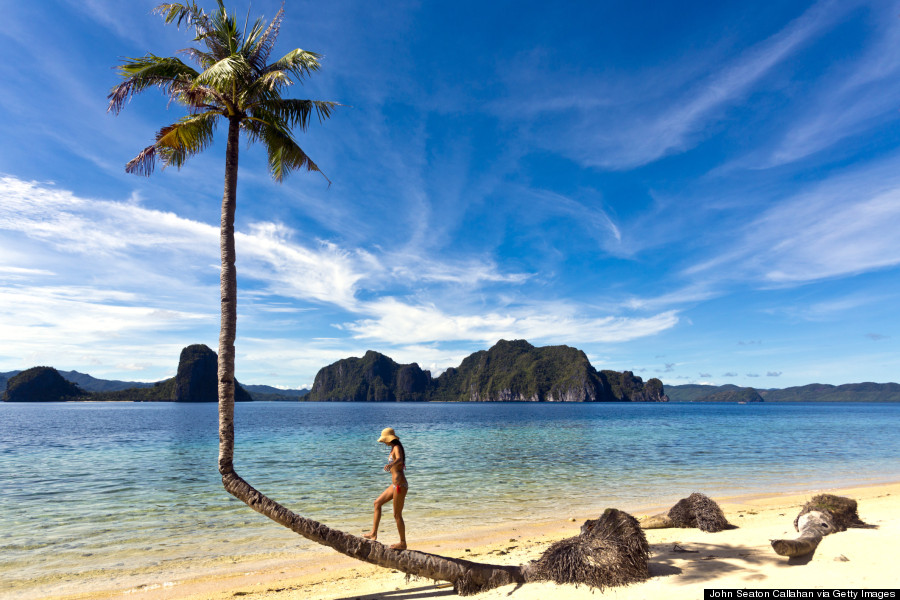 El Nido, Palawan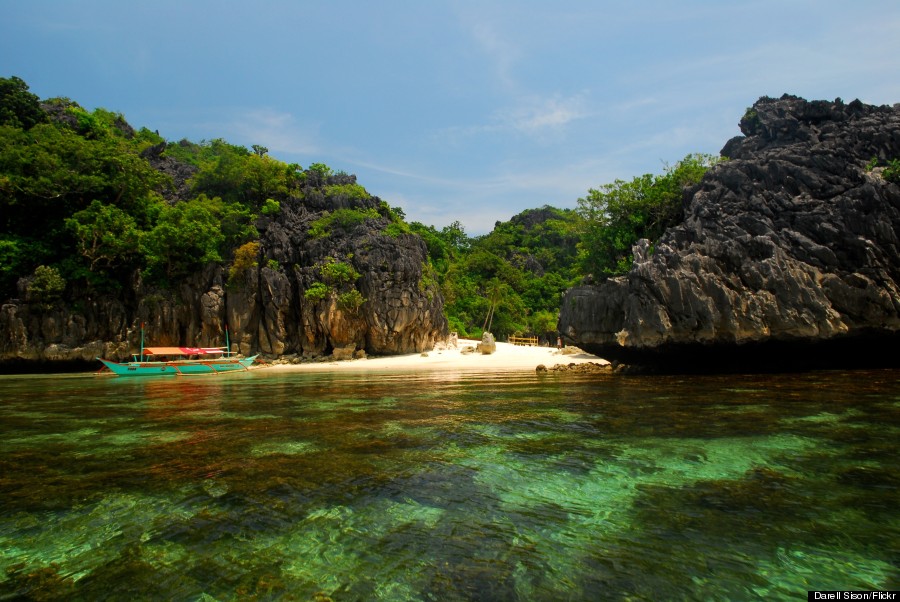 Caramoan Peninsula, Camarines Sur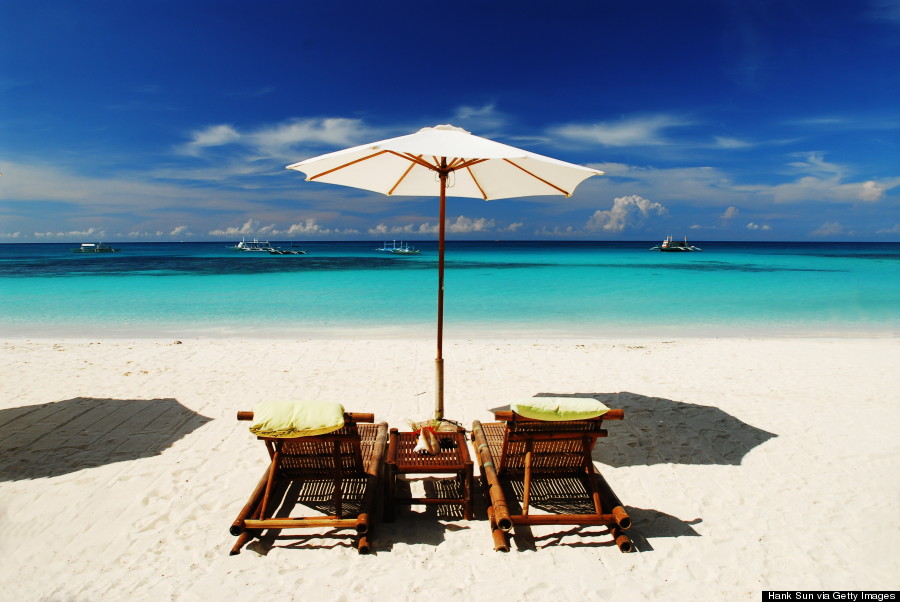 Boracay Island
4. The Hiking:
It's any outdoor adventurer's dream. Hike up a volcano (Taal Volcano), up an ancient rice terrace, to the Tukuran waterfalls or wander through mountains and forests in Cordilleras on the island of Luzon.
"For a country that has often been overlooked by travelers in the past, the beaches and mountain regions are nothing short of spectacular," Nathan Allen, world traveler and creator of the travel blog I Dreamed of This, told The Huffington Post. "There is still an element of rugged adventure that is missing from other more touristy destinations."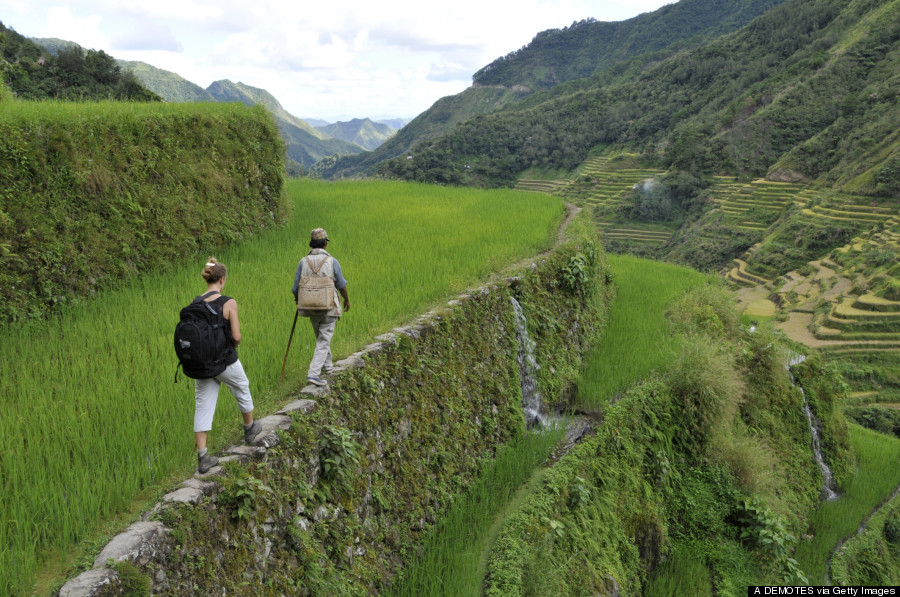 North Luzon, Ifugao
5. The Diving:
The Philippine waters have a number of unique spots for a tour of the underwater world. Malapascua Island is a diving hot spot with four different shipwrecks to explore, and we hear through the grapevine that Apo Island and Balicasag Island are uncrowded and have incredible reefs and diving. And we can't forget one of the islands' more popular attractions: swimming with whale sharks, the ocean's gentle giants!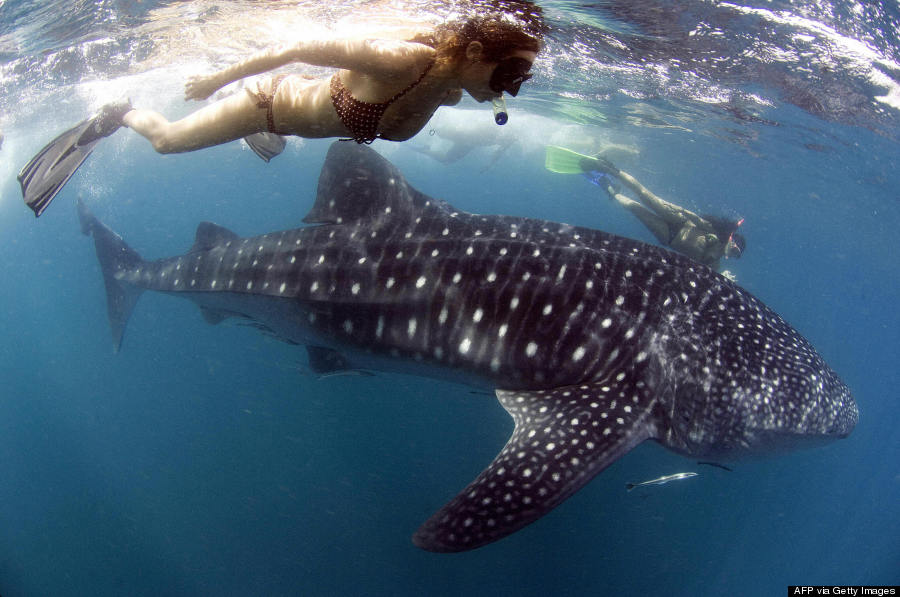 6. The Transportation — for its quirkiness:
While the Philippines is infamous for horrendous public transportation (it once had one of "the world's most hated airports" and Metro Manila is known for confusing, rage-inducing traffic), some of its modes of transportation are worth the unique experience.
Enter, the Jeepney. This bus is really a retired U.S. military jeep from World War II, turned into a colorful crowded public bus (sometimes people can be seen clinging to the roof or hanging off the sides), and it has become an iconic part of Filipino art and culture. You can also island hop on a traditional banca boat or outrigger canoe.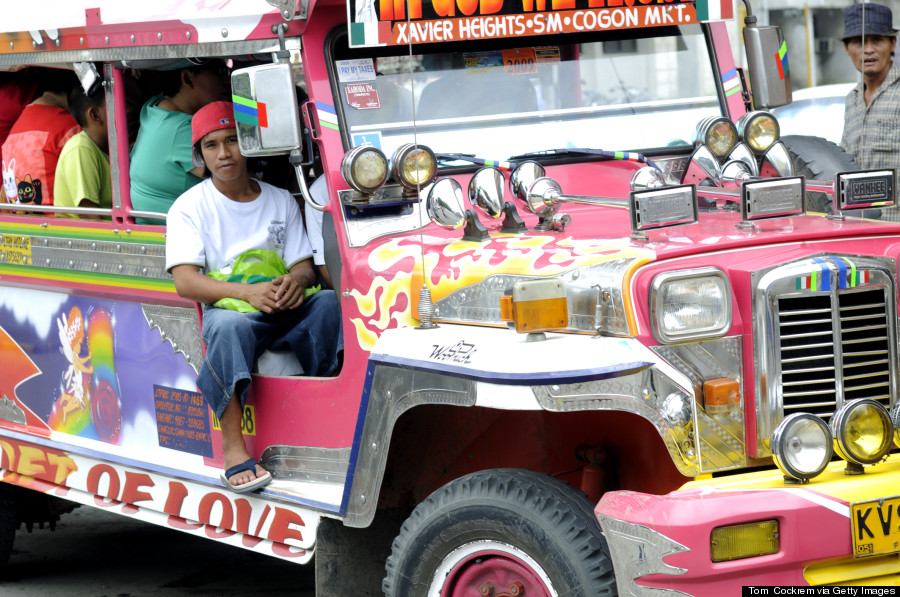 7. The World Famous Hospitality:
It's what Filipinos are known for worldwide. Decades ago, the now-defunct New York Tribune described it perfectly: "These people willshare with the stranger who comes to their little hut of bamboo and nipa their last bowl of rice and their last little fish, and will make room for him over night on the floor of their house, where all the family sleep side by side."
Today, Filipinos are just as exceptionally humble, modest and gracious, earning kudos for their outstanding hospitality from hundreds of people on travel review sites and bloggers; even President Barack Obama gave them a thumbs up for their cheery and generous nature.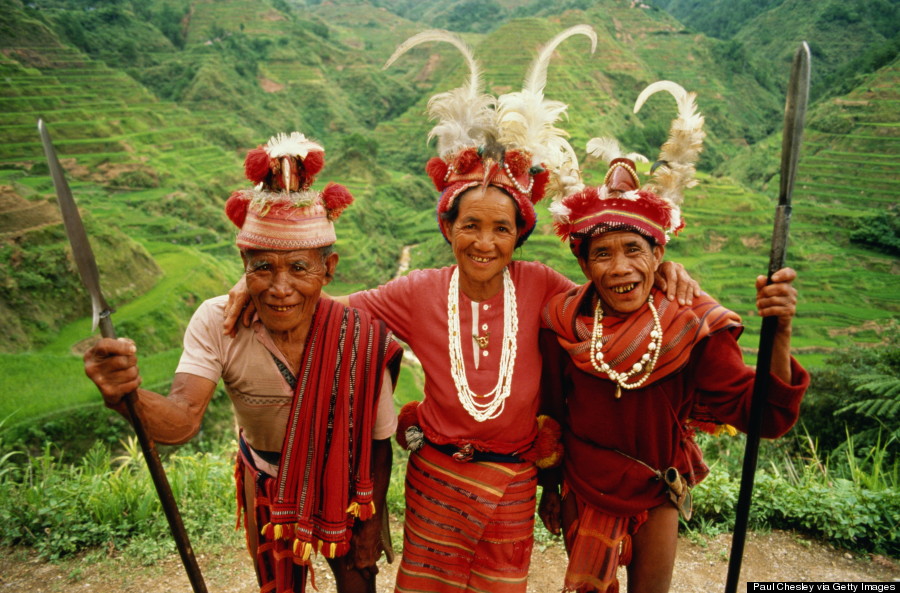 Cordillera tribesmen in traditional costume, Banaue, Philippines
8. This Philippine Mouse-Deer:
Because it's cute (creepy?), it looks exactly like its name sounds, and they're prancing adorably around the Philippine forests.