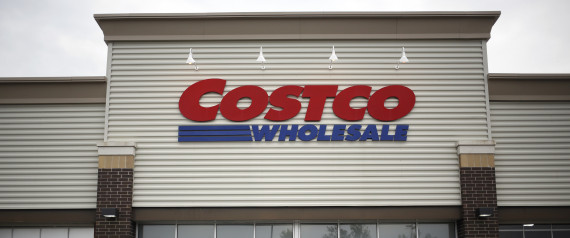 Unlike Walmart, Costco has no plans to trim health-care benefits for workers any time soon, according to one top executive.
Richard Galanti, the company's chief financial officer, affirmed the wholesale club's commitment to providing health coverage for employees during Wednesday's earnings call.
While acknowledging that health-care costs in the U.S. have been rising in recent years, Galanti also said the company isn't going to make workers suffer as a result: "We haven't and aren't going to make major changes like cutting a bunch of people out of" health coverage.
That's an expensive cost to us, and we're proud of the ability to be able to do that," he added.
In contrast, rival Walmart on Tuesdayannounced that it would eliminate health benefits for part-time employees working less than an average of 30 hours a week — or about 30,000 workers. Walmart followed several other companies, includingTarget and Trader Joe's, who cut benefits for part-time workers months ago, noting that the workers could now get affordable plans under Obamacare.
Costco is widely praised for the way it treats its workers, and the decision to keep health benefits will likely solidify that reputation. The company provides health coverage for employees working an average of at least 23 hours a week or more and pays better than many competitors. Executives argue this policy of keeping employees well-paid and happy drives growth not only at its warehouse clubs, but in the economy more broadly.
Costco's CEO came out in favor of raising the federal minimum wage above $10 an hour last year. President Obama visited the home of Costco's former CEO earlier this year, and Democrats have highlighted the company as an example of how to make money while still paying decently.
On Wednesday, Costco reported that sales at stores open more than a year, an important retail metric, grew 6 percent in the U.S. By contrast, Walmart's warehouse chain, Sam's Club, saw flat same-store sales in its latest quarter.
In recent earnings statements, Walmart said rising health costs were becoming a major problem. The Associated Press noted Tuesday the number of Walmart employees and family members who signed up for company-sponsored health coverage after the rollout of Obamacare exceeded expectations. Still, company representatives repeatedly described the move to eliminate health benefits for some part-time workers as a "tough decision."
Though some Walmart employees have voiced their displeasure with the policy, it's possible many of them could wind up with cheaper and more comprehensive coveragewithout employer-sponsored care. Many part-time workers make so little money that they qualify for government subsidies on Obamacare's exchanges. But if the workers get an insurance offer from an employer, they're blocked from qualifying for the subsidies.