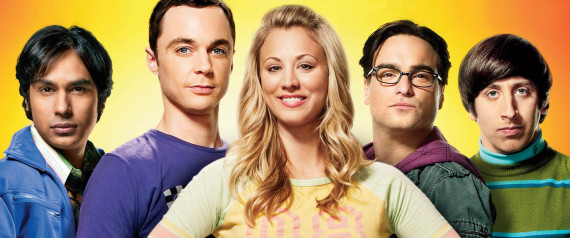 The Bazingas are almost back!

After an intense summer of contract negotiations, "The Big Bang Theory" is set to return on Monday for Season 8 on CBS.
Season 7 brought on some major changes for our favorite physicists from Pasadena, California, including ending with all the main characters in relationships. Here's a quick look back at where everything left off:
Leonard and Penny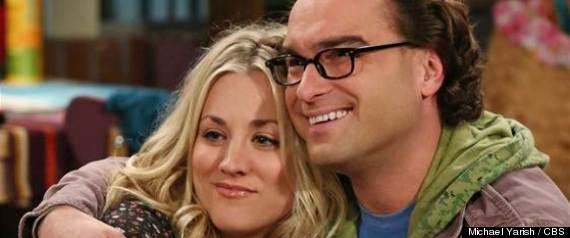 After a crazy season in which she learns she's married to her ex-boyfriend Zack and gets fired from her gig at "Serial Ape-ist 2: Monkey See, Monkey Kill," Penny starts to realize how important Leonard is to her, so she offers him a drunken proposal.
After initially refusing, Leonard later proposes to Penny, and the two end the season engaged.
Bernadette and Howard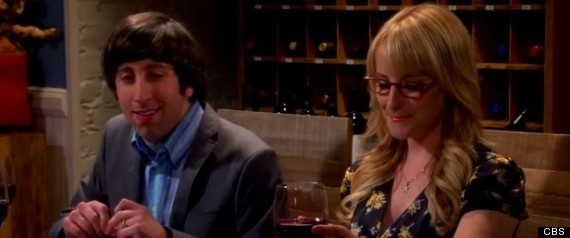 Though the couple had some rocky moments in Season 7, such as when Raj moved in for a bit and made them realize the faults in their relationship, Howard's love song to Bernadette while she was quarantined was one of the highlights of the season and proved why these two are meant for each other.
Raj and Emily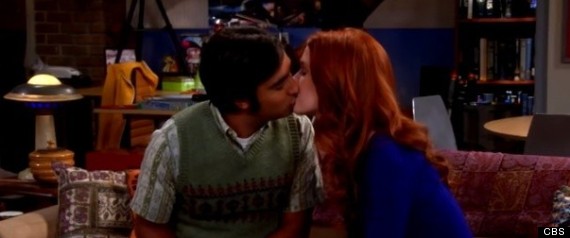 After a season full of relationship fails, Raj finally gets together with Emily, whom he met through online dating. Like many of the relationships in the show, theirs had a lot of ups and downs, including Emily initially being weirded out by Raj and the latter seeing Emily out with another man, but they end the season on a high note after Emily decides to spend the night.
Sheldon and Amy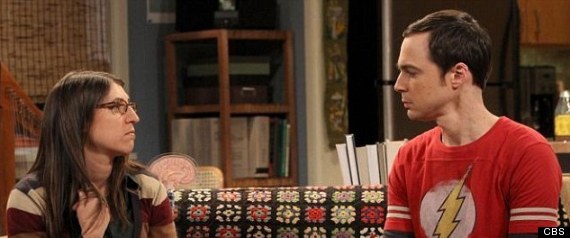 One of the biggest moments of Season 7 was the first time Sheldon kisses Amy. Though things seem to be going better for the couple relationship-wise, a series of letdowns left Sheldon's professional career in shambles, and he ended the season by leaving Pasadena, causing Amy to attack Leonard with a pillow for letting him go.
Now that we're caught up, here are 8 spoilers you can expect for Season 8.
1. Sheldon And Amy Won't Rush Things All Of A Sudden
"Big Bang Theory" executive producer Steven Molaro told TVLine that there is no set plan for Sheldon and Amy to take things to the next level, despite the big kiss from last season.
Molaro said the couple is "on the same trajectory that they've been on since they met," and that Amy will continue to try to move the relationship forward.
2. Penny Gets A Major Career Change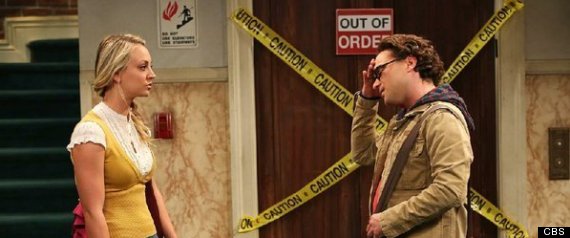 After giving up on acting, at least momentarily, Penny will make a big career move.
"Penny has an interesting arc this year where she puts acting down," said co-creator and executive producer Chuck Lorre at the Television Critics Association's summer press tour. "She gets a shot to be a pharmaceutical rep at Bernadette's [Melissa Rauch] company."
The new gig is reportedly going to start earning Penny serious dough, which may cause some problems with Leonard in their relationship.
3. Don't Expect Wedding Bells Anytime Soon
At Comic-Con, we also learned that there is no rush to get a Leonard and Penny wedding episode in, and that's mostly because of Penny.
Molaro addressed the topic by saying, "Penny's first goal is to put the date far enough off in the future that everyone knows that she's not pregnant."
4. Penny's New 'Do Is Part Of The Show
During CBS's "The Cast Speaks" promo, Kaley Cuoco-Sweeting revealed that her new haircut was integrated into the show after she had a talk with the writers: "I said I think it could be a great change for Penny in the show, and they were really cool about it and on my side, and they wrote it in! So I got, I got lucky."
Glamour reports the haircut is even joked about in the first episode.
5. Raj And Emily Will Still Be Together
Raj and Emily have had a crazy relationship so far, but the couple will definitely still be together when the season starts, reports TVLine.
6. Sheldon Gets Robbed Again
This Season 8 preview for the premiere episode, "The Locomotion Interruption," reveals that Sheldon gets robbed during his trip.
"Big Bang" fans will remember that Sheldon also got robbed when he traveled alone to Bozeman, Montana. We can only hope he's not making this one of his travel routines.
7. Stuart Takes On A Father Role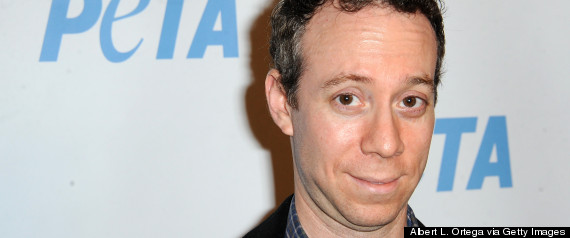 Reports indicate that Stuart, who has moved in with Mrs. Wolowitz to be her caretaker, will start taking on a father-figure role with Howard.
According to the episode description on the "Big Bang Theory" YouTube page, Howard will be "weirded out" by Stuart's relationship with his mom.
8. The Comic Book Store Will Return

Though it's not confirmed if it will be in Season 8 or not, Molaro has gone on record saying, "There will be a comic book store in the future. The show will not go on without a comic book store, I promise you," reports TV.com.