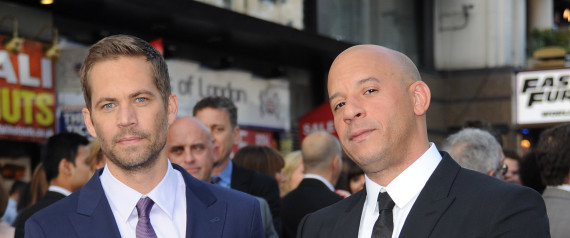 Vin Diesel appeared on "Live with Kelly and Michael" on Friday to promote his voice role in "Guardians of the Galaxy," and the actor used the platform to discuss Paul Walker, Diesel's friend and "Fast and Furious" co-star, who died last year in a car accident.
"It's a heavy thing, Michael. You know?" Diesel said to co-host Michael Strahan when he asked about Walker. "I grew up in the bouncer world, and we lost people while we were bouncing. But the brotherhood in Paul Walker was something completely different. It was someone that we … we grew up in the business together, and we became famous together, and we represented the biggest franchise together. He was my partner, and it's a strange thing to … I've been acting all my life and they don't teach you in acting, how to mourn someone and simultaneously pretend they're in a scene with you."
Walker died during production on "Fast and Furious 7." The filmmakers used bothcomputer-generated effects and Walker's own brothers to complete the actor's work in the film, which is due out in April of next year.
"It's one of the darker moments in this, in my journey," Diesel said. "Yeah. Yeah guys, you know it's a rough one. You all had people you love that passed away."