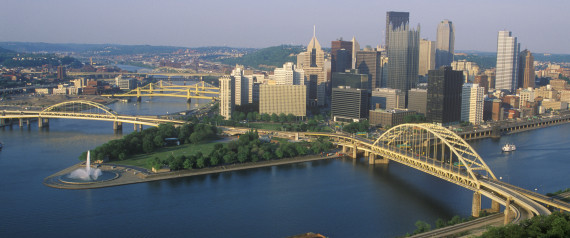 Our Living Well, On Location series explores cities and countries from around the world. How do other people pursue health and happiness? We're going coast to coast, country to country to find out.
As a city whose signature sandwich comes with fries on top, we wouldn't blame you if Pittsburgh, Pennsylvania wasn't the first place to spring to mind as an icon of healthy living.
But over the years, as Pittsburgh has evolved from a steel city of the industrial boom into a modern mecca of culture and education, many consider it a hidden gem. In fact, it has even been named as Forbes' most livable U.S. City. What's more, a 2012 survey found that residents in the Pittsburgh area rated their happiness as a 7.8 out of 10, compared to the 7.4 national average. While Pittsburghers still have room for improvement in the health department (despite some gains, they have one of the highest air pollution rates nation-wide, for one), there are more than a few things to be gleaned from Pennsylvania's second-largest city. Read on for nine lessons Pittsburgh offers on living well.
The housing is affordable.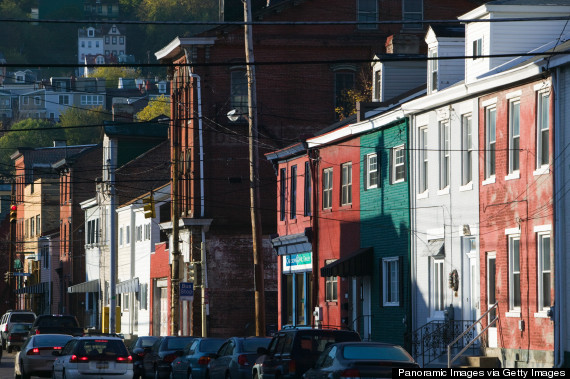 Steel City residents enjoy some of the most affordable housing in the United States. According to the Chicago-based Interest.com, Pittsbugh is the fifth most affordable metro area when it comes to housing, based on a ratio of median household income ($50,489, compared to a national median of $51,371) to median home price ($137,000, compared to a national median of $203,500), the Pittsburgh Post Gazette recently reported. "When you crank all the numbers through the system, you find the median family in Pittsburgh can rather easily afford the median house," Interest.commanaging editor Mike Sante told the Post Gazette. "By definition, that makes Pittsburgh a pretty affordable city."
And affordable housing has been linked to serious health benefits, including decreased risk of stress-related diseases and boosts in mental health, not to mention that it can free up financial resources for healthy, wholesome food and health-related expenses.
Their hospitals are world-class.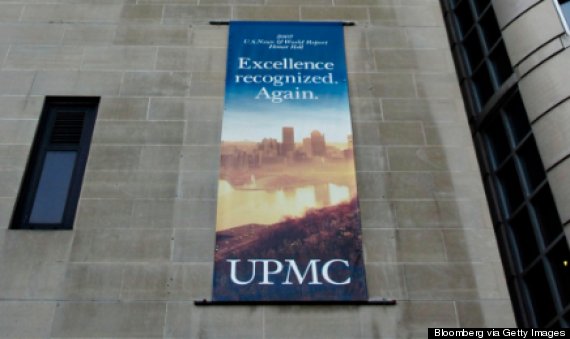 Pittsburgh is home to some of the best hospitals in the country. The University of Pittsburgh Medical Center (UPMC) has been ranked by U.S. News & World Report as the No. 1 hospital in not only the Pittsburgh metro area, but in the entire state of Pennsylvania. The hospital is also ranked among the top 10 nationally for multiple specialities, including ear, nose and throat, geriatrics, neurology and neurosurgery and psychiatry. Among the 43 hospitals in the metro area, other top-ranked facilities include Western Pennsylvania Hospital, Allegheny General Hospital and Magee-Womens Hospital of UPMC.
The city's thriving medical community also includes the University of Pittsburgh's School of Medicine, which is currently ranked 16th in the nation for the best research medical schools.
They're whip-smart (not to mention cultured).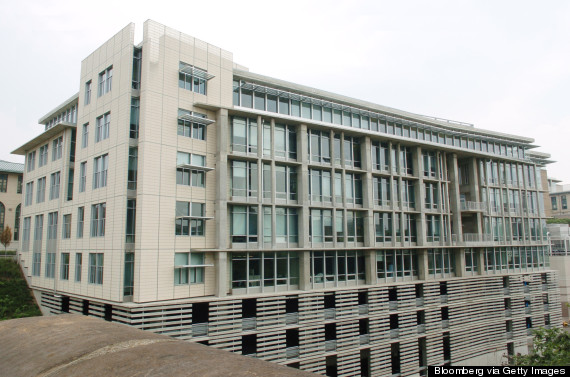 A 2013 ranking of "America's Smartest Cities" from Movoto put Pittsburgh in the number one spot out of the 100 most populous U.S. cities. The ranking took into account the number of universities and colleges, libraries, media outlets and museums per person, as well as education level and public school rank. The number of universities in the city was the prime factor that contributed toward its top spot (click here for the full breakdown of the results). Carnegie Mellon University, for instance, is ranked 23rd in U.S. News and World Report's most recent ranking of national universities. Other schools within the city limits include The University of Pittsburgh, Duquesne University and Carlow University.
Pittsburgh also ranked in the top 20 for media outlets, libraries, public schools and museums. And it turns out, a day wandering through the Andy Warhol Museum or the Carnegie Science Center may be a boon to health: One 2011 study suggested that the more cultured people are (defined by how often they had attended a museum or art exhibit, seen a concert, film or play, spectated at a sporting event or gone to a church event in the past six months), the more likely they are to report good health and high life satisfaction, TIME reported. The effect was especially profound among men, who had a 14 percent greater chance of reporting good health if they went to museums or art exhibits than those who didn't, compared to 10 percent for women.
They root, root, root for the home team. No matter which Black and Gold team is your favorite — the Steelers, the Pirates or the Penguins — Pittsburgh knows a thing or two about sports fandom. In fact, the city has secured a total of 14 professional sports championships. The Steelers have won six Super Bowls, and the Penguins have taken home three Stanley Cups. (And while the Pirates have struggled over the past couple of decades, they did make the playoffs this year.) In 2011, Sporting News ranked Pittsburgh sixth in their Best Sports Cities list.
Waving those Terrible Towels might actually have some health benefits, too. "Sports fans are quite active physically, politically and socially," Daniel L. Wann, Murray State University psychology professor and author of Sports Fans: The Psychology And Social Impact Of Spectators, told CNN. "Pretty much any way you look at it, the more you identify with a local team, the more psychologically healthy you tend to be." On a whole, fans tend to have a higher self esteem and feel less lonely than their sports-eschewing counterparts, according to CNN — and Pittsburghers embrace team spirit with the best of them.
It's a great place to retire.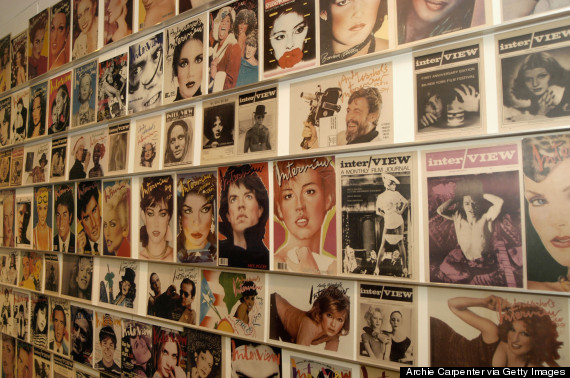 Livability's 2013 ranking of the best places to retire put Pittsburgh in the number five spot, with safe neighborhoods, plenty of fitness and recreation centers, a hearty population of older adults (13.8 percent of the population are over 65) and a low cost of living to thank. According to the findings: "Pennsylvania is one of the few states that doesn't tax retirement income, and seniors find home costs and grocery items to be well below prices found in neighboring states."
The results also cited the city's top-notch hospitals, cultural opportunities, sporting events and outdoor space — things Pittsburghers of all ages can appreciate.
Pittsburgh invests in green space.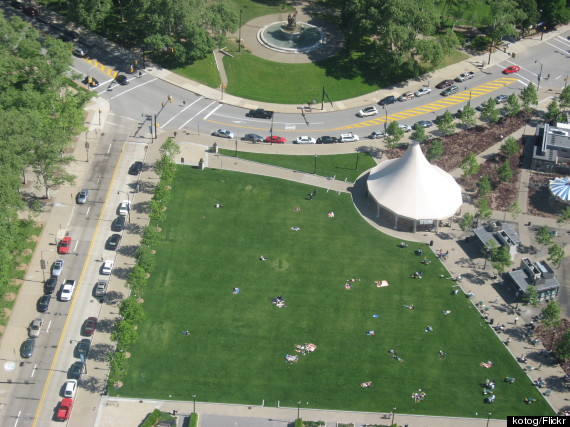 Accessible green space has been linked to a myriad of health benefits, includingimproved cardiovascular and mental health, and increased physical activity. What's more, research published earlier this year showed that walking through green space could help to put the brain into a state of meditation, Hufffpost previously reported.
Despite its "Steel City" nickname, Pittsburgh is firmly committed to green space: Its parks include the 561-acre Frick park, Highland park, Riverview park and Schenley park. The city is also home to some less conventional green spaces. In 2006, Schenley Plaza, which was used as a parking lot for decades, was transformed into a "green oasis" in the middle of the Oakland neighborhood. The project won the Silver Award for Environmentally Sustainable Projects from the International Awards for Livable Communities and the IDA Pinnacle Award for Public Space from the International Downtown Association, both in 2009. In 2011, construction began on the restoration of the much-deteriorated Mellon Square, which the Pitsburgh Parks Conservancy calls Pennsylvania's "first modern garden plaza built over a parking garage and a forerunner of green roofs."
The city is among the country's most secure.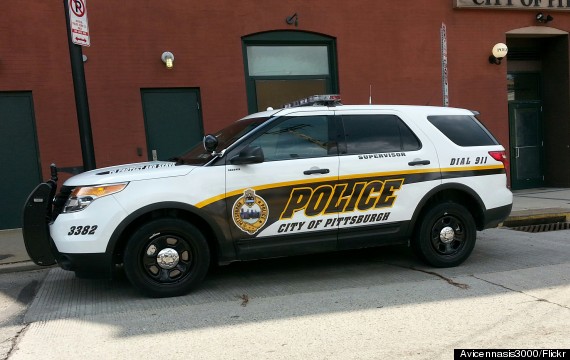 A 2013 ranking from Farmers Insurance Group put Pittsburgh in the number three spot for their list of the "Most Secure Places To Live In The U.S." The analysis included cities with a population of 500,000 or greater, evaluating each on a variety of factors such as economic stability, extreme weather, air quality, environmental hazards, life expectancy, crime and unemployment, among others.
Pittsburgh is a reading capital.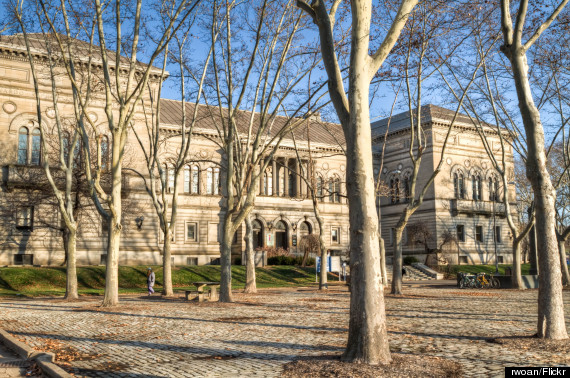 Pittsburgh is full of bookworms. According to Amazon.com's third annual ranking of the most well-read cities, released earlier this year, Pittsburgh landed in the top 10. The list was compiled by looking at sales for all books, magazines and newspapers in both print and Kindle form on the website, from June 1, 2012, according to a release from Amazon.
All that reading could boost Pittsburghers' health: Research has linked being a bibliophile with a host of benefits, including decreased stress levels, a sharper brain and even improved empathy.
Their employees are happy.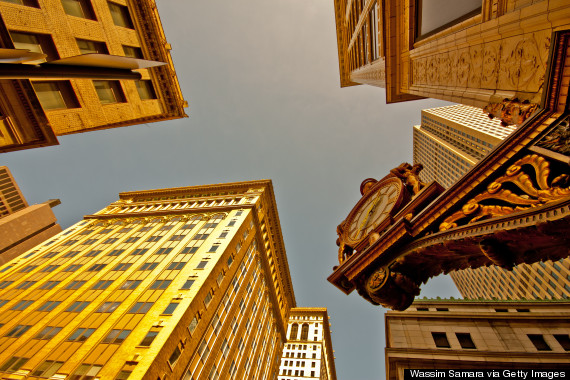 Nationwide, Americans are heading for burnout, with 16 percent reporting that they hate their jobs in a recent survey.
But in January 2013, the site Career Bliss ranked Pittsburgh in the top five cities with the happiest workers. They looked at more than 36,000 employee reviews over the course of about a year — workers were asked to rate 10 factors, including relationships between the boss and co-workers, work environment, growth opportunities and a sense of control over daily tasks, Forbes reported. With an overall score of 3.96 on a five-point scale, Pittsburgh employees ranked the company they work for, the culture of the company and available growth opportunities as the highest.