Finger wipin' good!
A mother in Newcastle, England was horrified when her stepson bit into a deep-fried blue paper towel, the Mirror reported last week.
Krystal Henderson, 29, and 7-year-old Oliver Hallam purchased takeout from a KFC branch in Killingsworth, according to the Express. At home, Oliver took a bite out of what he assumed was chicken, but recoiled seconds later.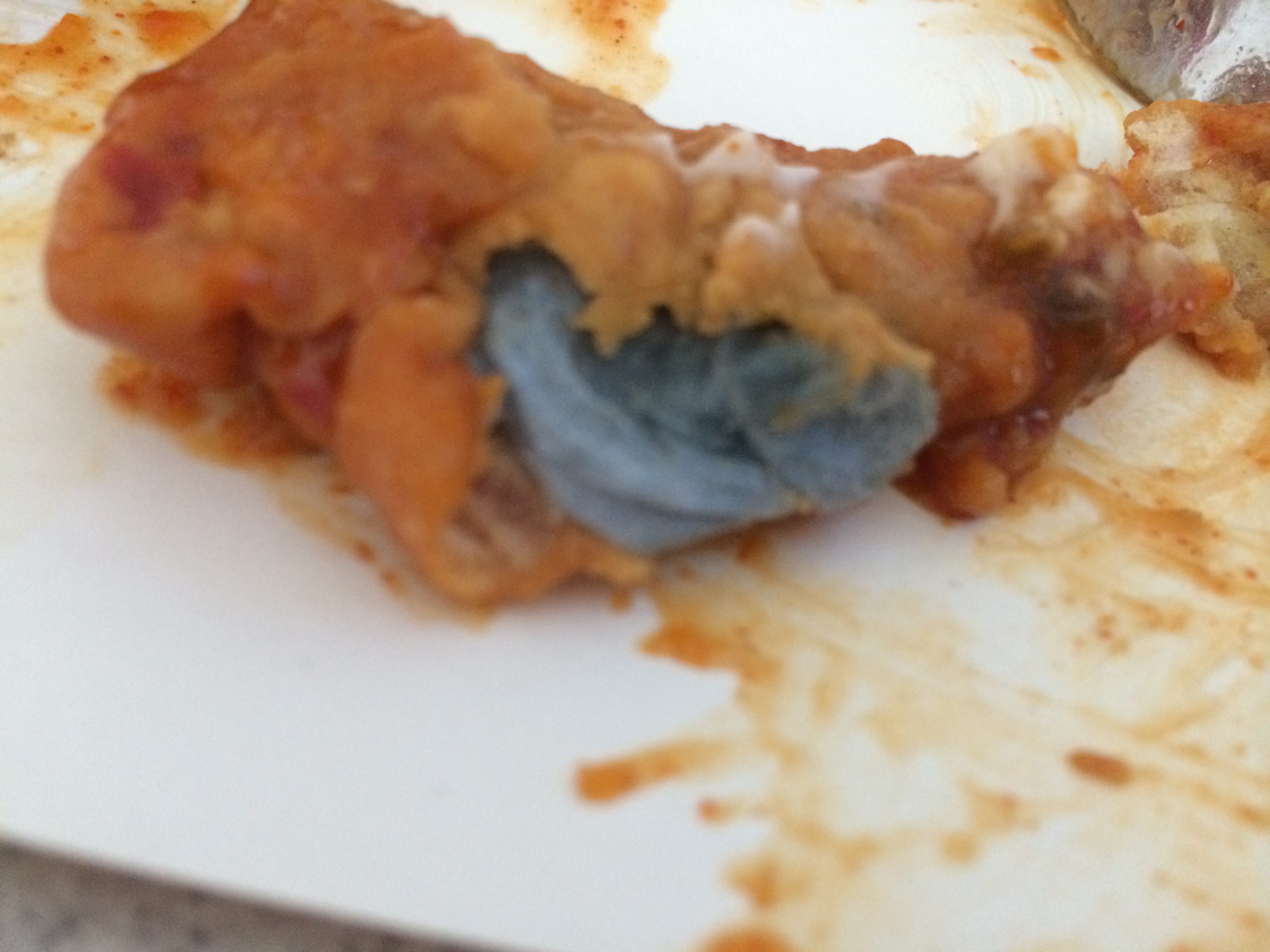 "He pulled it out of his mouth and when he did, it pulled away the batter – you could see the blue roll inside," Henderson said, according to the Daily Mail.
Henderson said that realizing Oliver had bitten into a paper towel was worse than if it had just been bad chicken.
"If it was bad chicken they might have just had a bad batch or something," she said. "But the blue roll could have been used for anything – it could have bleach or disinfectant on it … Had someone wiped their hands on it, had it been used to wipe the floor?"
KFC investigated the incident and, in May, sent Henderson an apology letter, explaining
"the blue tissue has most likely originated from a tissue roll used for KFC hygiene purposes. The store assume it must have fallen unseen into the breading lug that is under the sieve and was not noticed by the cook."