PORTLAND, OR (KPTV) –
A suspected drug smuggler was found passed out at Portland International Airport after police said she ingested a pound of cocaine packed in bindles and wrapped in condoms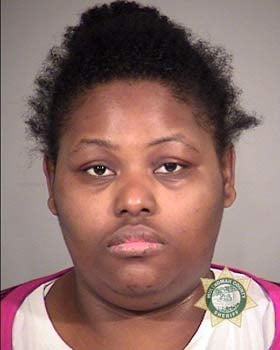 Layona Anderson, 29, was found unconscious in an airport bathroom on Monday.
Medical personnel responded and took her to a local hospital for treatment.
While at the hospital, officers said she began excreting bindles of suspected cocaine through her bowels. A total of 31 small bindles were initially recovered.
Portland Police Bureau Drugs and Vice Division investigators assigned to the High Intensity Drug Trafficking Area Interdiction Task Force responded to the hospital to collect the evidence and monitor Anderson's condition.
Over the course of the next two days, investigators recovered an additional 38 bindles. Each bindle was 6.5 grams and wrapped in a condom, police said.
Investigators believe two of the bindles had ruptured inside Anderson's stomach.
She had traveled from the Dominican Republic to New York and was on her way to Alaska when she had a medical emergency in Portland, according to local authorities.
Investigators believe Anderson ingested a total of one pound of cocaine prior to arriving in Portland.
Anderson was released from the hospital Thursday and booked in the Multnomah County Jail on a U.S. Marshals hold. Federal drug charges are pending with the U.S. Attorney's Office