Lily was born Nov. 30, 2012. On Nov. 18 of this year, she had her first meeting with Tusko. It was a brief, yet dramatic encounter, according to zoo workers.
Lily's mom Rose-Tu, along with the other adult female elephants, supervised the encounter.
After a cautious initial greeting and head nudge from Tusko, the rest of the herd quickly circled and erupted into trumpeting that could be heard throughout Washington Park.
The female elephants then fell into a row, creating a protective barrier for Lily and Tusko to touch trunks.
"The first introduction between a calf and its father is always an emotional occasion for the elephants – not to mention those of us who care for them," said Bob Lee, the zoo's elephant curator. "Lily and Tusko were clearly curious about each other, and it was touching to see the entire herd rally to give them a comfortable experience."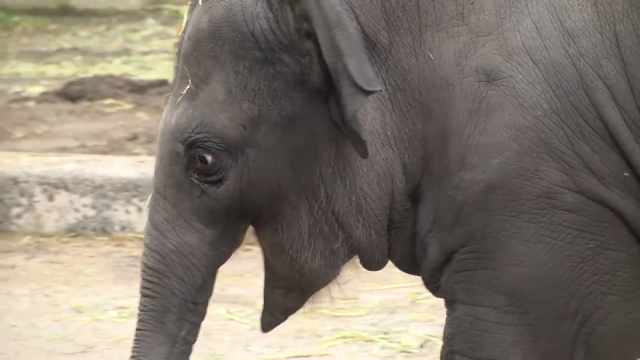 As in the wild, elephant bulls at the Oregon Zoo seldom stay long with the matriarchal herd, making only brief appearances to check the status of females.