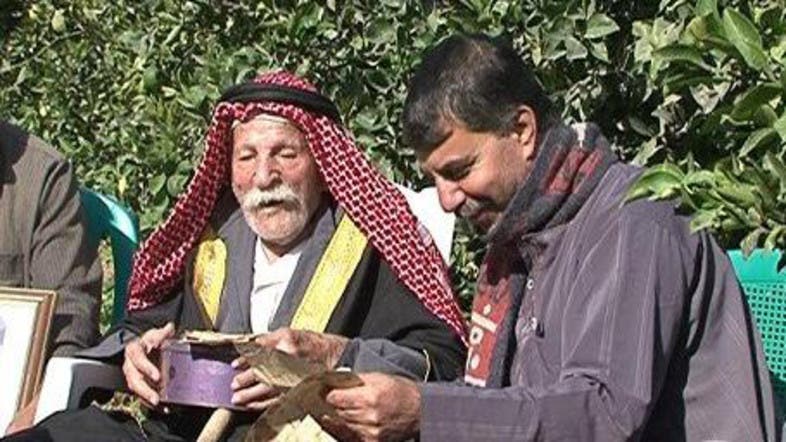 Born in 1888 and still alive Omar Rajab Mohammad Toum, from Gaza, has lived through the Palestinian modern history, from the Ottoman era to the British rule and the subsequent Israeli occupation.
He's seen it all, and still remembers when the world around him was without border checks and as a soldier with the Ottomans, he used to travel without identity papers, moving between Turkey, Lebanon, Syria, Jordan and Libya.
When the British ruled, the Palestinian story began and revolutionaries emerged, he said. "I was with them and I had a gun; I knew how to carry it and shoot. We used to go at night and destroy bridges used by occupiers."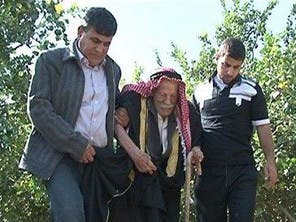 Compared to the present day, however, the old days were much peaceful, he said. "Under the Ottomans, everything was free. We used to work in agriculture and grow berries, peaches, grapes, sell and eat."
While many of his generation married more than one wife, Mohammad Toum had only one. "I married once and my wife was amazing; she was a great help for me in life. We had four children and now I have 300 grandchildren and I cannot remember all their names."
The secret of having lived for 125 years could be in his diet. Mohammad Toum said he mainly takes olive oil and thyme for breakfast and rabbit meat every day for lunch. He said a type of clarified butter known as "ghee" is also part of daily diet.
Mohammad Toum said he has one message for his grandchildren and for Palestinians in his hometown of Jabalia, north of Gaza:
"Protect your land, the way you protect your wife and children, and work in agriculture as this will encourage you to preserve your land and defend it."