Two weeks ago Rafiq-ur-Rehman , and his two children Nabila and Zubair crossed 7,000 miles from their village in North Waziristan to Washington, D.C. to testify in front of Congress on the drone strike that killed Mamina Bibi — Nabila's 68-yr-old grandmother.
In the few days I spent with the family while they were in New York, I got to know them really well. Despite the tragedy they have gone through, the Rehmans are like any other family I've met. They're warm, funny, lovely people. It's so easy to think of them only in terms on their tragedy, only as drone strike survivors. It's so easy to forget that they are also just a regular family. Zubair is your typical mischievous 13-yr-old boy who loves football, and Nabila is a hyper 9-yr-old kid who loves candy, and can't sit still.
Here are a few behind-the-scenes photos I took:
1) Nabila becomes a journalist and uses my recorder to interview her Dad. Linsey Peciknois of Brave New Foundation (the organization responsible for bringing them in), Jennifer Gibson, their lawyer at Reprieve, and Michelle Khilji, their translator are in the background.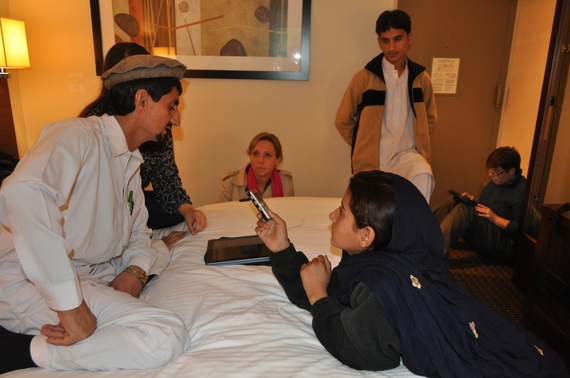 2) Nabila loves to draw. She will sketch on any piece of paper she can her hands on.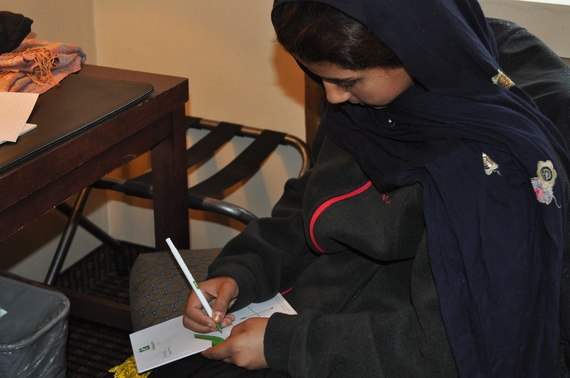 3) This is her drawing of me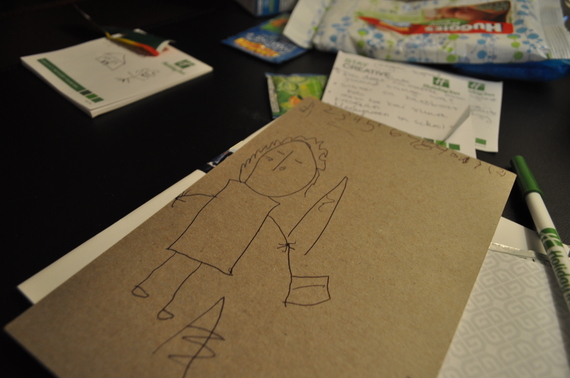 4) Zubair is coming up with his next prank.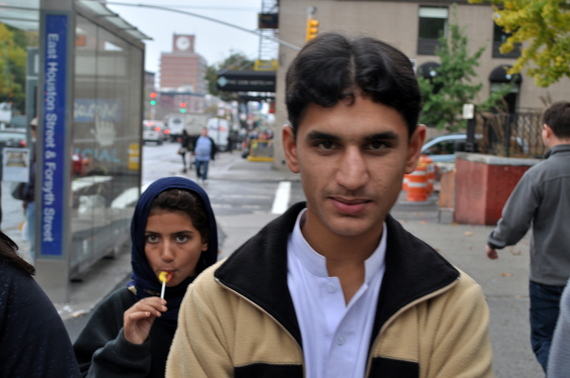 5) Lollipops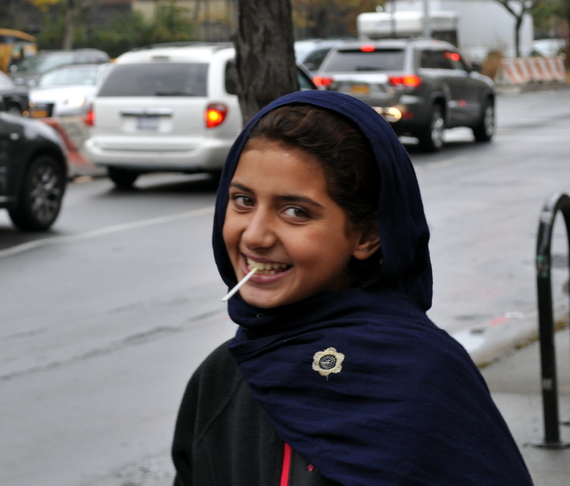 6) Cutest siblings ever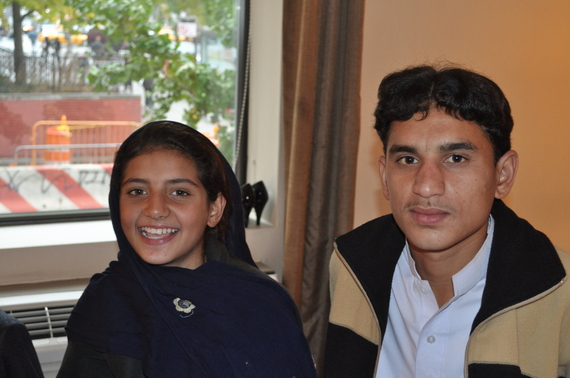 7) On the set on MSNBC. Photo credits: Brave New Foundation