As fall approaches, many of us may find ourselves struggling to stay motivated to exercise as the weather gets colder. Luckily, it's a great time for fresh starts and new goals to get healthy; whether you're a seasoned gym veteran or just beginning your fitness journey, a little extra motivation can be just what you need to kick-start the fall season.
With that in mind, I've put together 10 of my favorite exercise motivation quotes from a wide variety of athletes, authors, and philosophers to help you start out fall on the right track.
Find Inner Strength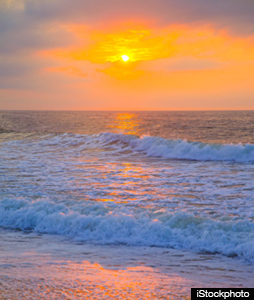 1. "Strength does not come from winning. Your struggles develop your strengths. When you go through hardships and decide not to surrender, that is strength."
— Arnold Schwarzenegger
2. "If we could give every individual the right amount of nourishment and exercise, not too little and not too much, we would have found the safest way to health."
— Hippocrates
3. "I do not think that there is any other quality so essential to success of any kind as the quality of perseverance. It overcomes almost everything, even nature."
— John D. Rockefeller
4. "Strength does not come from physical capacity. It comes from an indomitable will."
— Mahatma Gandhi
There Are No Limits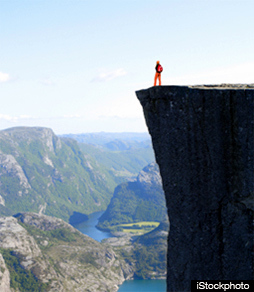 5. "If you always put limits on everything you do, physical or anything else, it will spread into your work and into your life. There are no limits. There are only plateaus; and you must not stay there, you must go beyond them."
— Bruce Lee
6. "Most of our obstacles would melt away if, instead of cowering before them, we should make up our minds to walk boldly through them."
— Orison Swett Marden
7. "You can't depend on your eyes when your imagination is out of focus."
— Mark Twain
Never Give Up
8. "Energy & persistence conquer all things."
— Benjamin Franklin
9. "I've missed more than 9,000 shots in my career. I've lost almost 300 games. Twenty-six times, I've been trusted to take the game winning shot and missed. I've failed over and over and over again in my life. And that is why I succeed."
— Michael Jordan
10. "The secret of getting ahead is getting started." — Agatha Christie
That last one is my personal favorite. I know it's sometimes difficult to make changes in our lives, especially with busy work and family schedules, but I truly hope you can find some inspiration here to make your health a priority this fall. Yes, going to the gym as it gets colder is not as easy as sleeping in your nice, warm bed, but you'll be glad you did.
We spend so much time and energy focused on professional and financial pursuits that we tend to overlook the importance of exercise and our own physical well-being.
So I'd like to leave you with one last thought from motivational speaker Jim Rohn that summarizes the main idea here pretty well: "Take care of your body. It's the only place you have to live."