Rising global temperatures could be putting all of us at risk of allergies, nutritional deficiencies and more. But don't worry, there's a silver lining! Some companies will make a pretty penny. Sure, many of these businesses, like hybrid automakers, will make money due to increased demand for products that actually help the environment, but some are profiting off climate change in more sinister ways:
They're engineering crops to grow in a post-climate change world. Some agribusinesses like Monsanto predict they'll likely make money off climate change. That's because they manufacture genetically modified organisms — acontroversial technology that creates crops which can grow in un-ideal conditions like droughts. Other, companies that will make a buck off climate change in similar waysinclude Bayer and chemical company BASF, according to Wired.
They're creating solutions to mitigate the cost of climate change. Automakers producing hybrid cars like Ford, Honda and General Motors could be poised to cash in if a pinched oil supply pushes gas prices up, according to a 2007 USA Today report citing Wall Street analyses. In addition, Toyota officials have noted on earnings calls that concerns over global warming help boost the company because it's known for its fuel efficient and hybrid models like the Prius.
Other companies have found different ways to profit off making our doomed future a little bit better for everyone. Take Daikin Industries, a maker of energy efficient air conditioners or Rayonier, a timber supplier looking for ways to produce timber that don't release carbon dioxide into the atmosphere. Those companies have a successful future in our new world, Nicolas Huber, the head of a fund that invests in companies poised to thrive in a hotter environment, told US News in 2008.
They're inventing Wall Street-type tools to profit off commodities that could soon be in short supply. Private equity firm KKR — perhaps best-known for recently landing disgraced General David Petraeus (pictured above) as an employee — bought a 25 percent stake in Nephila Capital a Bermuda hedge fund that trades weather derivatives, according to Businessweek. Other firms like Water Asset Management, which buys water rights and invests in water treatment plants, and Land Commodities, which advises wealthy clients on investing in Australian farm that they say will become more valuable as temperatures rise, use similar tactics to profit off global warming.
They take advantage of faster shipping routes made available thanks to melted glaciers.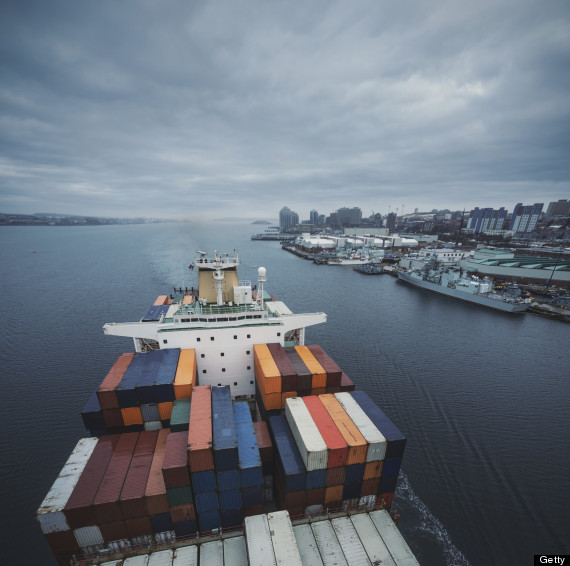 Danish shipping company Nordic Bulk Carriers claimed it's saved one-third of its typical shipping costs thanks to melting glaciers in the Arctic that afforded them a new pathway to China, according to the Guardian. German-based Beluga Shippinghas adopted similar tactics to save money in a new climate, Wired reports.
They're producing alternative energy sources like ethanol.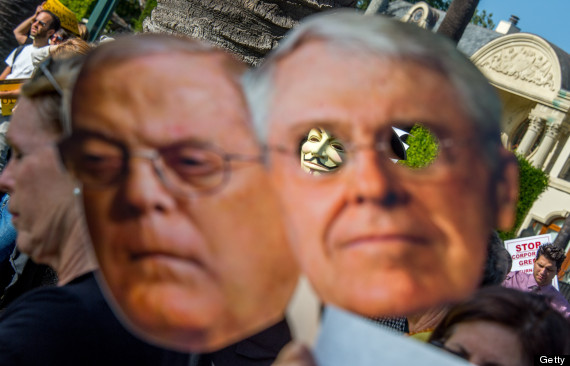 Companies that make ethanol, a controversial fuel made from corn touted as a way to counter global warming, stand to profit if there's a rush to adopt biofuel alternatives as alarm increases over fossil fuel. Even the Koch Brothers, who are well-known for funding climate change deniers, have some skin in the ethanol game, through their subsidiaries Flint Hill Renewables and Koch Supply & Trading, according to Forbes.